These 1986 Ford RS200s are Group B homologation at its finest
In the market for a mid-engined, turbocharged, race-inspired supercar from the Blue Oval? Believe it or not, the 2017–18 Ford GT isn't the only option meeting these requirements. Similar to how it set its sights on winning Le Mans in the 1960s, Ford decided to decimate the Group B rally scene in the mid-1980s with its ridiculously-quick RS200 rally car. FIA-sanctioned rules stipulated that in order to qualify, 200 units were to be sold as road-legal cars. Two of those rare, gravel-shredding monsters will be up for sale at Arizona auction week this year.
Though rule changes abolished the action-packed and highly-dangerous Group B racing series after the 1986 season, the RS200 proved to be a competitive platform, with 19 wins and 32 podium finishes in its first and only year of competition in the class.
Power figures for the actual race-spec cars vary wildly, with most estimates pegging the Cosworth-tuned four-bangers at somewhere between 400–800 horsepower, depending upon their state of tune. Homologated road variants had their 1.8-liter engines dialed back to a more streetable 250 hp. The ultra-rare Evolution variants, however, featured the 2.1-liter Cosworth BDT-E engine and layed down an astounding 580 hp at 23 psi of boost. The Evo catapulted to 60 mph in 3.07 seconds, quick enough to hold onto the Guinness World Record for fastest accelerating car for 12 years.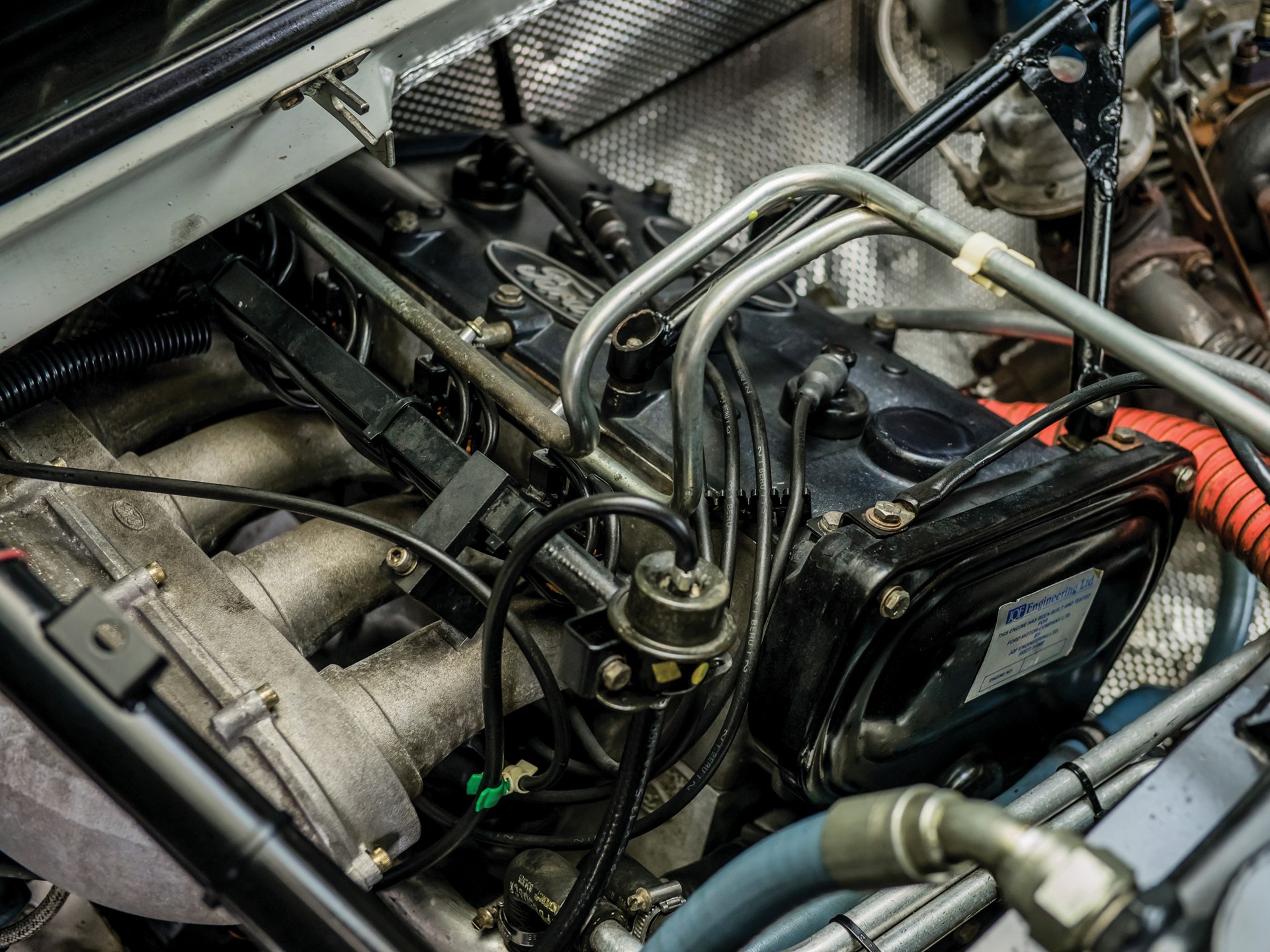 The two Fords being offered at RM Sotheby's 2019 Arizona auction, a 1986 RS200 and 1986 RS200 Evolution, represent the final push for all-out performance in the Group B era. And while they weren't fully appreciated at the time, these rally-bred machines are shaping up to be high-dollar collector's items. Just a handful have traded hands in the past few years, including this exact Evo that RM is consigning, which sold for a record $550,000 at Bonhams' 2017 Quail Lodge auction.
Hagerty vehicle data specialist Greg Ingold thinks the two lots could set the tone for the market moving forward. "It's difficult to find clean RS200 examples, as many of them were pretty battered from years of hard driving," Ingold explains. "The two up for auction appear to be in above average condition, with the RS200 exhibiting signs of use (but not abuse) and the Evo being very well preserved overall."
Do these two Group B time capsules stand a chance at bringing in big money at Scottsdale, possibly even smashing the previous $550K record? With their well-preserved condition, incredible performance, and race-bred backstory, all signs are pointing to yes.