Do it for Dale with these 5 awesome Earnhardt cars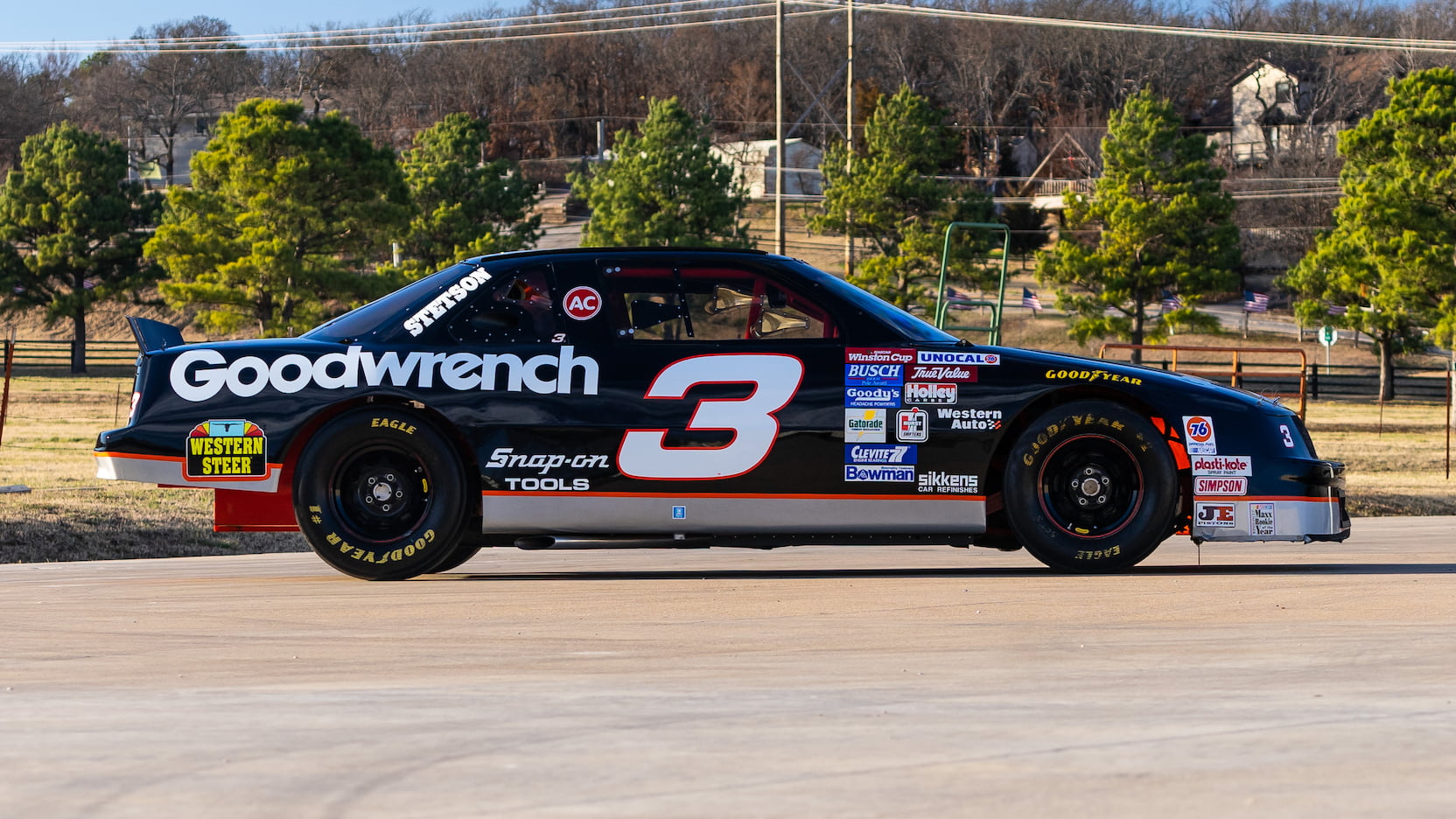 Mecum's March 14–17 sale is a collection that's "Devoted to Dale Earnhardt" and includes limited-edition vehicles developed and sold at his Chevrolet dealerships as well as the black number 3 Goodwrench race cars that became his trademark. The auction also has a number of pace car Corvettes, and, inexplicably, a pair of Hummer H1 Alphas. For Dale Earnhardt fans and NASCAR fans in general, here are our picks.
1994 Chevy Lumina NASCAR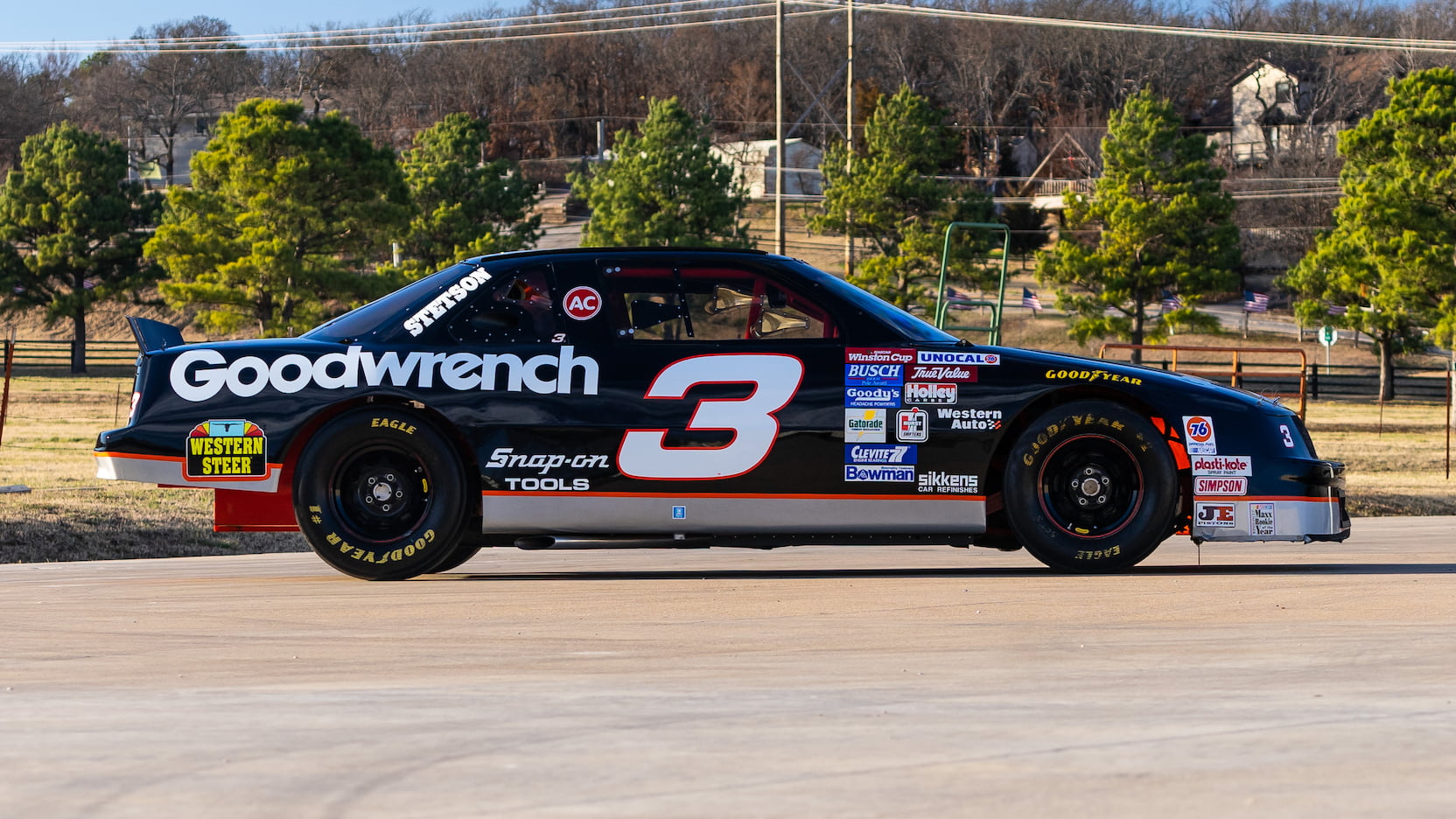 Estimate: $200,000-$300,000
Dale Earnhardt drove this car to two wins, two third-place finishes, and two second-place finishes, including the second-place finish at the Atlanta 500 that cemented his record-tying seventh NASCAR championship. This is the car and the livery that are most associated with the Intimidator, and it would be the highlight of any fan's collection.
1989 Chevy Lumina NASCAR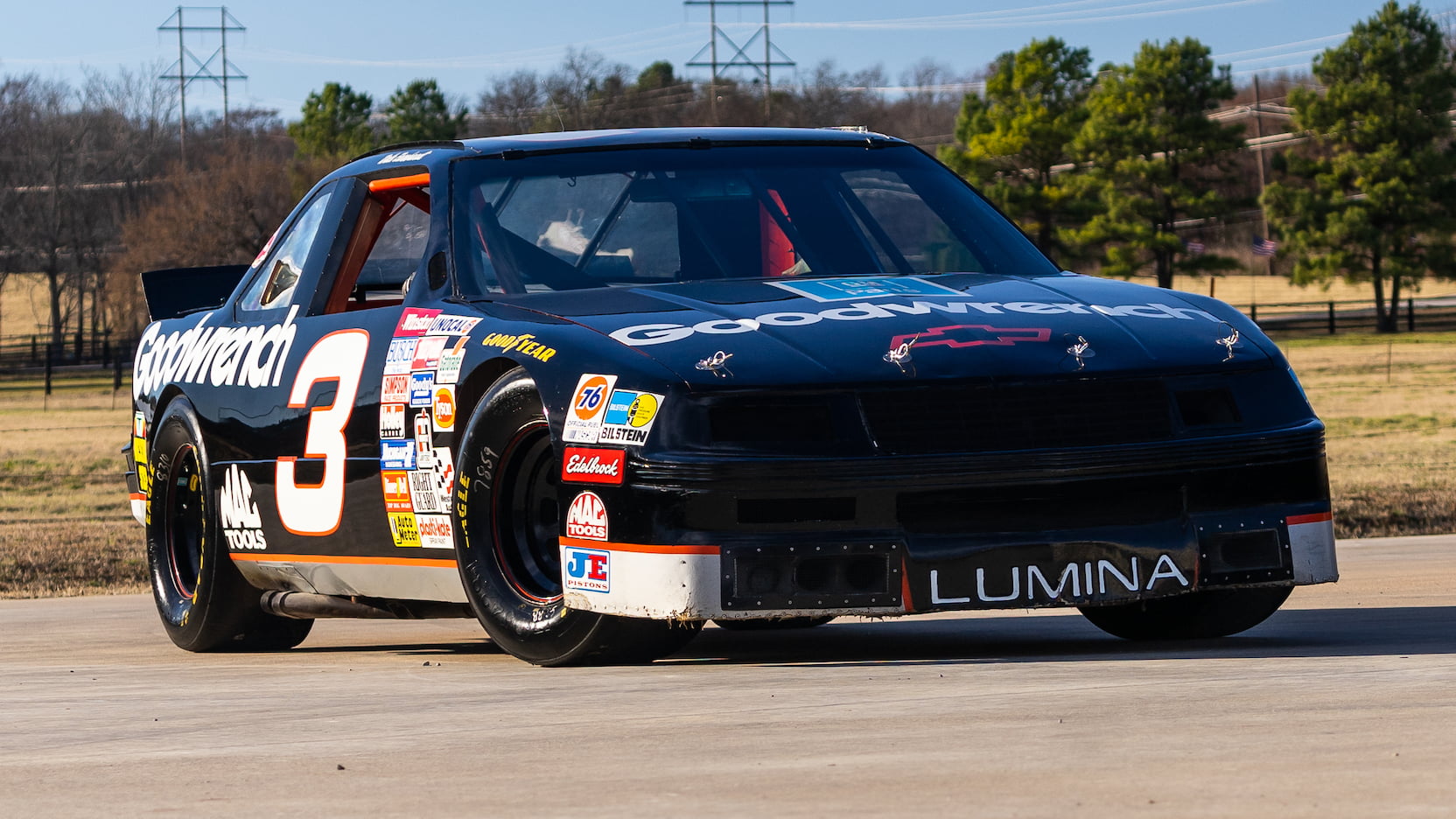 Estimate $75,000-$125,000
If you prefer NASCAR road course racing, then this is the one you're after. Earnhardt's NASCAR Chevy Lumina made its 1989 debut after the Monte Carlo ended production. Raced by Dale at Watkins Glen, he came in third behind Rusty Wallace's Pontiac and Mark Martin's Ford after leading 21 laps. At Sonoma, earlier in the year, he finished fourth in the same car.
Estimate: $30,000-$40,000
A veteran IROC racer, Dale Earnhardt knew his way around a racetrack in a Camaro. His Chevrolet dealerships also knew how to sell them, building several iterations of limited-edition runs. This 1996 model is just one of three specials built and sold by Earnhardt's Newton, North Carolina, dealership that year. It features an upgraded LT-1 engine fed through a functional scoop in the hood and graphics that celebrate Dale's seven Winston Cup championships.
Estimate: $30,000-$40,000
The 2001 special edition Camaros were the last that had Earnhardt's personal involvement, and only 33 of the 83 ordered at the time of his 2001 death feature his signature on the tachometer. These weren't just graphics and interior packages, they're equipped with American Racing wheels, upgraded exhaust, and engine tweaks from LS1 Camaro experts at GMMG in Marietta, Georgia, increasing total output to 381 horsepower. Think of it as a later model version of a Nickey or Yenko Camaro.
2004 NASCAR Monte Carlo
Estimate: $125,000-$175,000
Driven by Dale Earnhardt Jr. to the checkered flag at the Golden Corral 500, this restored race car has been signed by Jr. and comes with much of the original equipment used to win the race. Its Auto Meter gauges seem brand new and the 5.8-liter SB2.2 V-8 under the hood looks ready to charge to another win.