Carroll Shelby's personal 1983 Dodge Shelby Charger can be yours
The sub-10-second 0-60 time is likely not what you will be bragging about if you buy this 1983 Dodge Shelby Charger. No, the performance numbers of this Santa Fe blue fastback take a backseat to its top-shelf provenance: it was Carroll Shelby's personal car. Yes, this early '80s hot rod was not only tuned by the legendary chicken farmer, but Shelby called it his own.
Still, this vintage of Charger represents a dark period of time for not only the Charger model, but performance cars writ large. Carroll Shelby and then-Chrysler-executive Lee Iacocca tried to make the best of a dour situation when they partnered up on a hot rod Charger in 1983. The 2.2-liter four-cylinder got massaged by way of a compression bump (9.6 to 1), a more aggressive camshaft, and a freer flowing exhaust system. That work added a paltry 13 horsepower, making the total output a wheezing 107 horsepower and 127 pound-feet.
Looking at the rest of the car though, one could easily argue high horsepower was not the goal and Shelby wanted to create a well-rounded car. Quicker ratio (14 to 1) power steering, one-inch lowering springs, lower profile tires, and vented front disc brakes all added to an impressive sounding spec sheet. When it was totaled up though, the asthmatic compact just plain struggled to pull off the hopeful muscle car designation.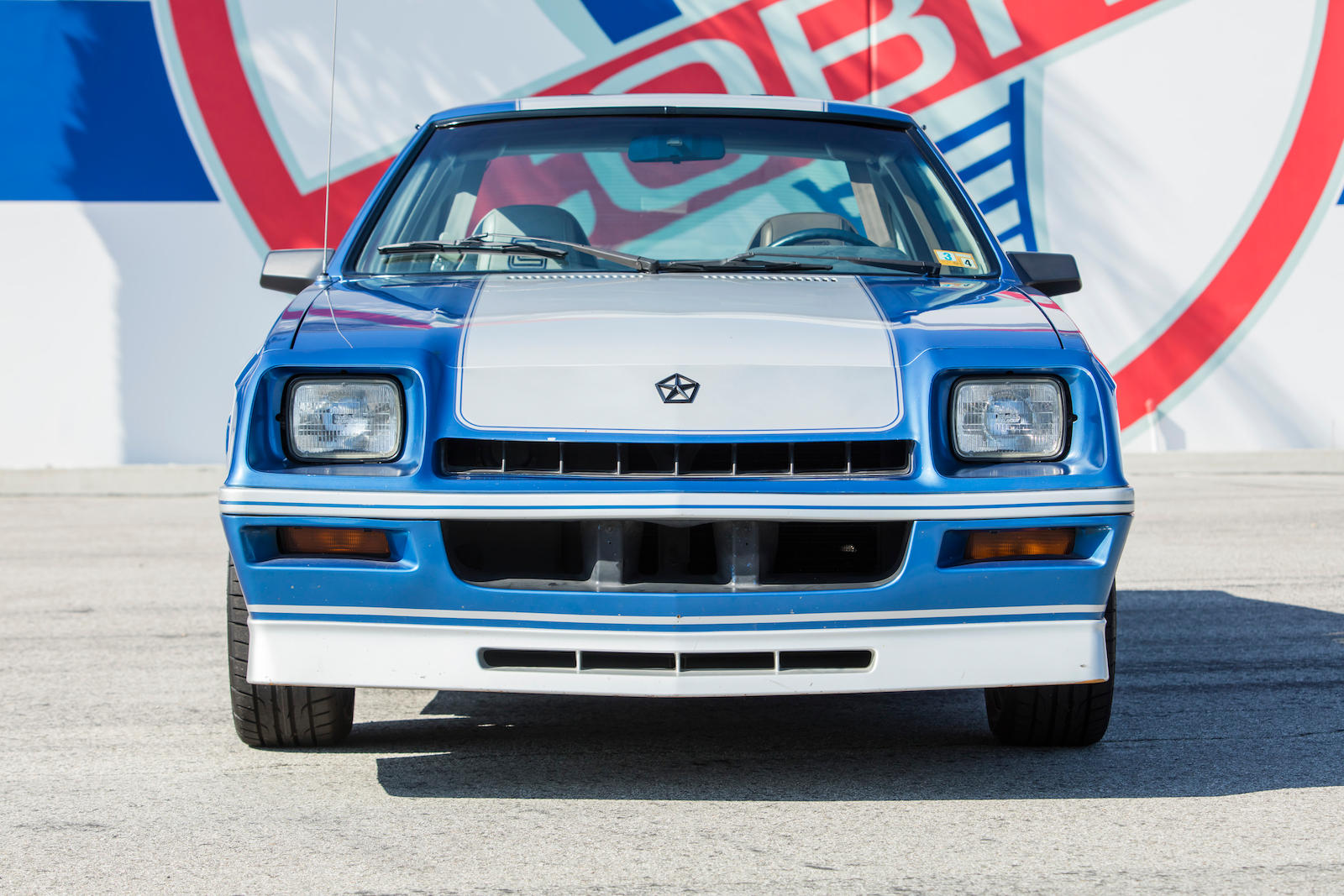 While the Shelby Charger couldn't fully live up to either of its namesakes, it was a signal of good things to come for muscle car enthusiasts. The styling was spot-on gave the car decent bark even if the bite was lackluster. Shelby eventually got his hands on the Omni, which the Charger was based on, which led to the creation of the Omni GLH and GLHS.
Shelby's personal collection began hitting the market earlier this year, including a very similar looking '83 Charger. That car was the prototype and thus had just a bit more special sauce compared to this example. The prototype brought $23,520 when it sold, which provides a decent barometer to how this car, with its scant 3005 miles, might do when it crosses the block.
Get your wallet tuned up and ready, as Bonhams is offering the car for sale at its Scottsdale auction January 17. The pre-sale estimate for this Shelby-bred Charger is $15,000-$20,000.