7 biggest sales from Arizona Auction Week 2020
The results are in for 2020's Arizona Auction Week, and while the largest gains were made at the lower end of the market, there were still some big sales worth talking about. Perhaps Scottsdale's climate made for a timely excuse to buy a convertible, as five of the top seven sales were drop-tops, and it's no surprise that plenty of the top sales were also Ferraris. Feast your eyes on the cars for which buyers were most willing to offer bids.
1951 Ferrari 212 Inter Cabriolet
Bonhams: Lot 54
Sold for $1,930,000
Even though just over 100 were built over two years, the Ferrari 212 was built in a number of styles and two wheelbases. This well-documented example was the first of four similar cars with bodies built by Vignale. Less than six years after, fresh off a restoration, it took second place in its class at the 2014 Pebble Beach Concours d'Elegance, this V-12 Spider is still in #2 (Excellent) condition.
Gooding & Company: Lot 154
Sold for $1,930,000
Forza Motors in Monterey completed the restoration on this gorgeous drop-top. It's one of only 99 330 GTS models built and came with an extensive vehicle history. These 330 GTS models are powered by a 4.0-liter V-12 fed by triple Weber carbs and good for 300 horsepower. If you're looking for a Ferrari in any other color than red, this vivid yellow, which matches the prancing horse badge nicely, should be a top contender.
Gooding & Company: Lot 42
Sold for $1,930,000
The 365 GTB/4's 352-horsepower 4.4-liter DOHC V-12 made it one of the greatest performers of the 1970s, and its styling has aged remarkably well since then. You'd be hard-pressed to find a better grand touring car built in this era, and the Daytona's prolonged racing career is an attribute to its on-track performance, too. Restored in 2001 to its original silver exterior color and refreshed in 2008 to bring the interior up to concours snuff, our valuation team noted that the convertible was still in #2 (Excellent) condition.
Gooding & Company: Lot 121
Sold for $2,040,000
Going up against America's established automakers was already an uphill battle, but Preston Tucker's radical cars had a strange flat-six engine, ahead-of-their-time safety features, and a peculiar design. The company wasn't able to stay afloat long enough to get a foothold and fewer than 50 examples of the groundbreaking 48 were built, making for an event each time one crosses the block. Barely edging out a 2014 sale (also at Gooding & Company), this Waltz Blue Metallic Tucker is now the second most expensive 48 ever sold at auction. Auction sales in the last several years have hovered around the $2M mark, but the record still goes to a 2012 sale at $2,915,000, also in Waltz Blue.
2019 Pagani Huayra Roadster
RM Sotheby's: Lot 147
Sold for $2,370,000
Pagani followed up on the incredible Zonda with the even more powerful Huayra. With a more sculpted, flowing body and active aerodynamics, it was a worthy successor that was chock-full of performance and technology and a style all its own. This example, one of just 100 roadsters built and showing less than 200 miles, was rated #1 (Concours) condition by our valuation team and went for a bit less than its $2.7M base price when new. Not that the buyer of a 6.0-liter, twin-turbocharged V-12 hypercar is clipping coupons, exactly, but this Pagani was notably well-bought at this price.
1932 Hispano-Suiza J12 Dual Cowl Phaeton
Gooding & Company: Lot 143
Sold for $2,425,000
Owned by Briggs Cunningham for more than 35 years and one of only 10 open-top J12s known to survive, this Dual Cowl Phaeton is one of Hispano-Suiza's finest touring cars. Powered by a 9.5-liter, 220-horsepower V-12 engine, it would have been a supercar for its time. It features elegant bodywork by French coachbuilder Henry Binder, so perhaps it would have better qualified as something less flashy than a supercar—a Q-ship sleeper for the proper gentleman with the heart of a racer.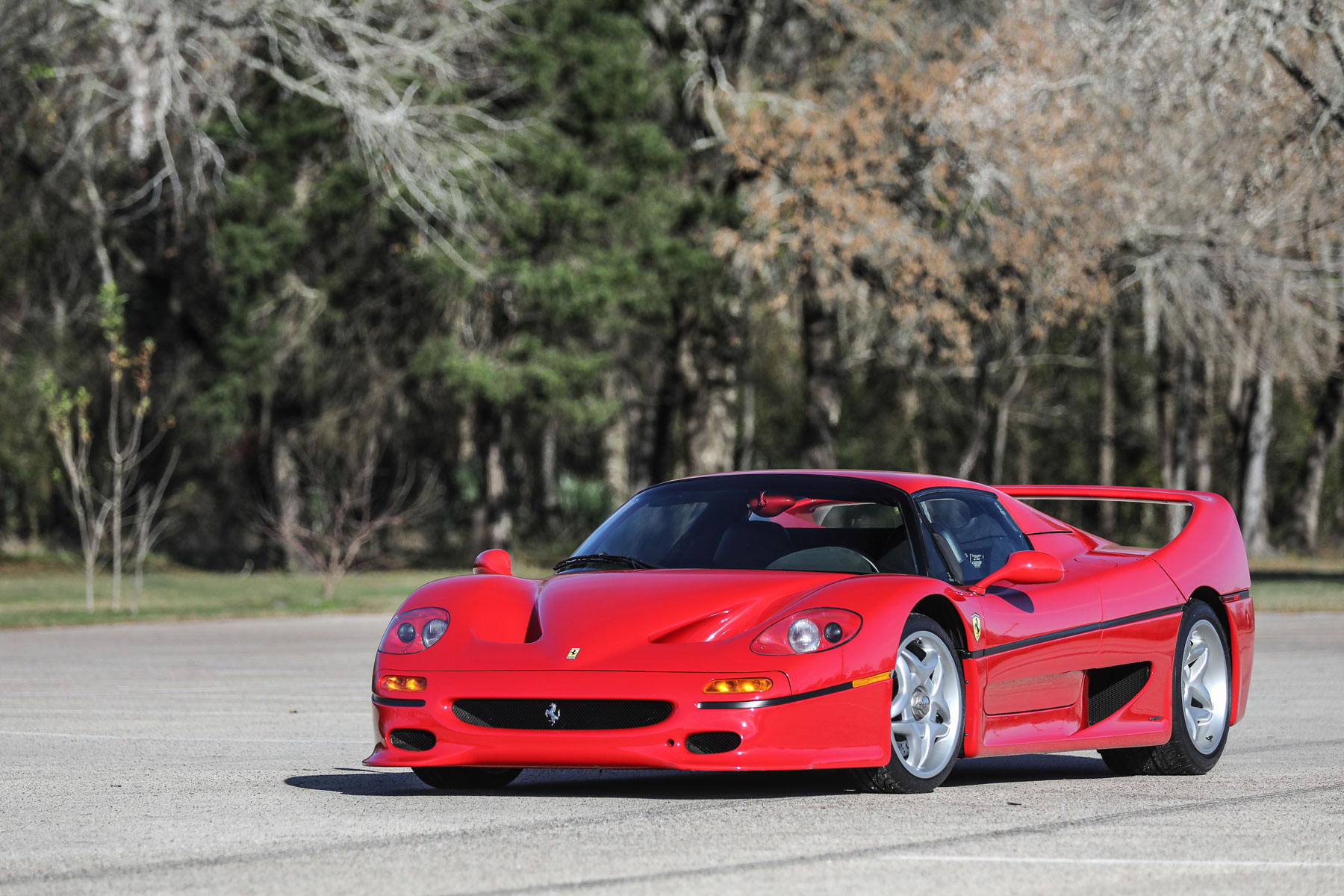 Gooding & Company: Lot 44
Sold for $3,222,500
Just 349 Ferrari F50s were ever built, and only 55 came in U.S.-spec like this example. Our valuation experts pored over this 5200-mile example and found that it was in #2 (Excellent) condition; but, despite its less-than-perfect grade, bidders were eager for a chance at this low-production hypercar. This F50 brought 50 percent more than its #2 value suggested, and 29 percent more than we'd expect for an F50 in #1 (Concours condition). For a collector looking for the peak of '90s Ferrari distilled into one car, it doesn't get much better, and the chance to purchase an F50 are few and far between.
Like this article? Check out Hagerty Insider, our e-magazine devoted to tracking trends in the collector car market.