1982-92 Pontiac Firebird: A sub-$15,000 muscle car for today's generation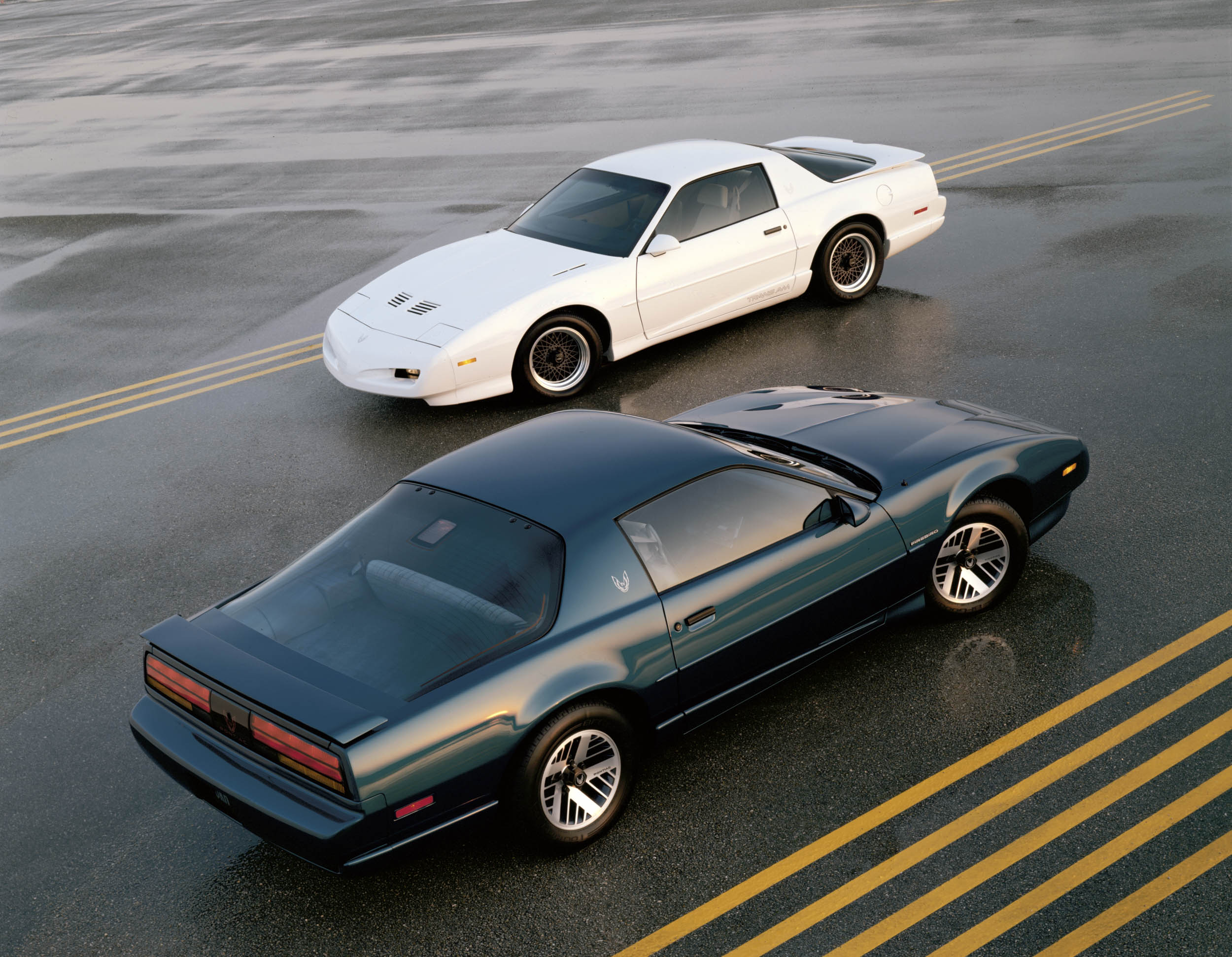 The cowl-neck sweaters, oversize eyeglasses with tinted lenses, and feathered center-part hair from your high-school yearbook will make you cringe, but one fashion statement from the 1980s has never gone out of style: the third-generation Pontiac Firebird. When it arrived for the 1982 model year, it ushered in a decade of tire-smoking lust among a new generation of muscle-car lovers. The General manufactured hundreds of thousands of them, steadily supplying the Firebird with better performance over its 10-year production run. If you've been eying a Reagan-era F-body and have $15,000 in your pocket, there's never been a better time to buy.
The Firebird became a modern car in 1982. Built for the first time on a unibody platform, it shed several hundred pounds and several inches in length compared with the previous-gen Firebird made famous by Smokey and the Bandit. Its sleek, crisp-edged sheetmetal and steeply raked windshield gave it a profile like nothing else on the road; pop-up headlights and a different rear fascia set it apart from the mechanically similar Camaro.
The styling was exactly right, but the powertrains were initially disappointing. The Pontiac V-8s that had been powering Ponchos since 1955 were dropped, and the top engine for '82 was a Cross-Fire 305-cubic-inch Chevy V-8 with a pair of throttle bodies and a cross-ram intake. The intake's runners were not built for high-revving performance, and output was a modest 165 horsepower. Not exactly a world beater. Four- and six-cylinder engines powered base and S/E trims, and prices started at $7996, with the top Firebird Trans Am retailing for $9658.
Pontiac engineers wasted little time addressing the car's performance shortfalls, tweaking the WS6 suspension package and introducing ever-more-powerful engines: the 190-hp carbureted L69 Chevrolet V-8 for 1983; the 205-hp 305 V-8 with tuned port injection (TPI) for 1985, plus a 350-cubic-inch version for 1987; a 250-hp variant of Buick's 3.8-liter V-6 for the 1989 Turbo Trans Am; and finally, the 350-hp, 350-cubic-inch TPI V-8 that made its way into the rare 1991–92 SLP Firehawk.
Don't ignore the earlier cars, because the Firebird's constant aesthetic and mechanical upgrades mean you can outfit an early model with the best parts from later models to improve styling and drivability to your liking. WS6 anti-roll bars and springs, Recaro seats, and improved consoles are all easy swaps. Service parts are easy to find. Engine, steering, brake, and handling upgrades are plentiful in the performance aftermarket, whether you're after a daily driver, some autocross fun, or a drag racer.
At $60,000-plus, the SLP Firehawks are outliers in the third-gen Firebird realm, but good examples of nearly every other model—hardtops, T-tops, and convertibles alike—can be found for $15,000 or less. Probably not for long, though, so if you want to indulge your '80s nostalgia with a car that absolutely reeks of the decade, start searching now.