The first 2020 Toyota Supra just sold for $2.1 million
The very first 2020 Toyota Supra just sold for $2.1 million at Barrett-Jackson's 2019 Scottsdale Auction. Now, before you go all crazy thinking the new Supra is worth that much money, pump the brakes. The sale was a charity car with the proceeds benefiting the American Heart Association and the Bob Woodruff Foundation, a charity for post-911 impacted veterans and their families. That said, the figure was a new record for a Japanese car at public auction.
The previous record for a Japanese car at auction, and still the record holder if you put an asterisk on the Supra sale, was $1.7 million for a Nissan R90CK race car sold at the 2018 Tokyo Auto Salon BH Auction. The R90CK was Nissan's car for the 1991 24 Hours of Daytona. A later evolution of the car, the R90CP, would see Daytona Victory a year later.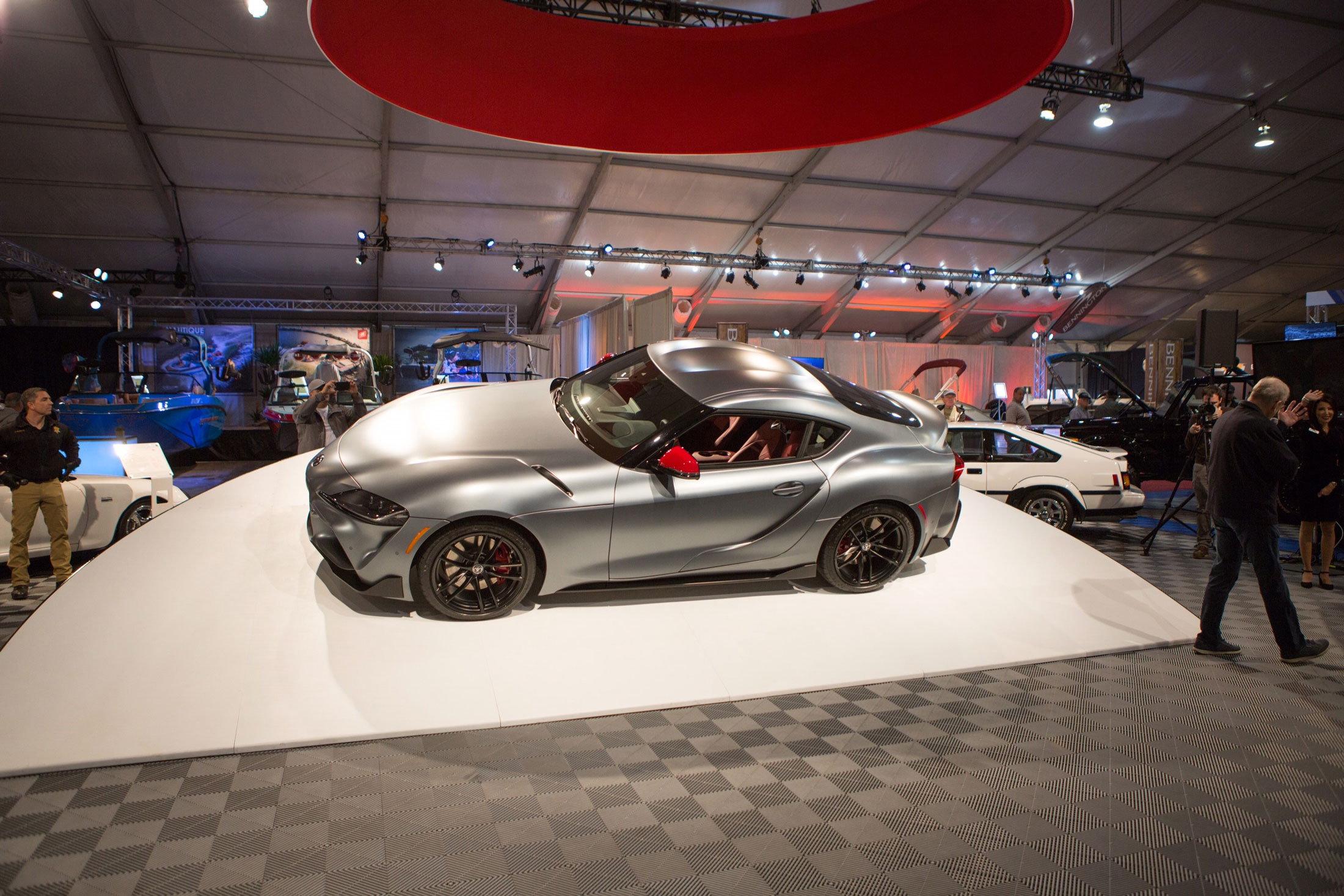 The Supra outsold one of the other big charity lots of the weekend, the first 2020 Ford Mustang Shelby GT500, which took in $1.1 million dollars. The 2019 Ford GT Heritage Edition (another first-of-production car) went for $2.5 million to benefit the United Way of Southeastern.
Are any of these cars worth millions of dollars? No. Will they ever be? Maybe the Ford GT, eventually. Early VINs carry a premium, of course, but odds of the Supra appreciating more than 35 times its sticker price are slim.
But for a car that's seen mixed response, with critics complaining about the lack of a manual transmission and the car's BMW underpinnings, this sale shows that there is some interest in Toyota's new sports car. Or, at the very least, the last two bidders are willing to spend a whole lot of money for a new car and a good cause.