5 Japanese beauties (including a Skyline GT-R) to watch from afar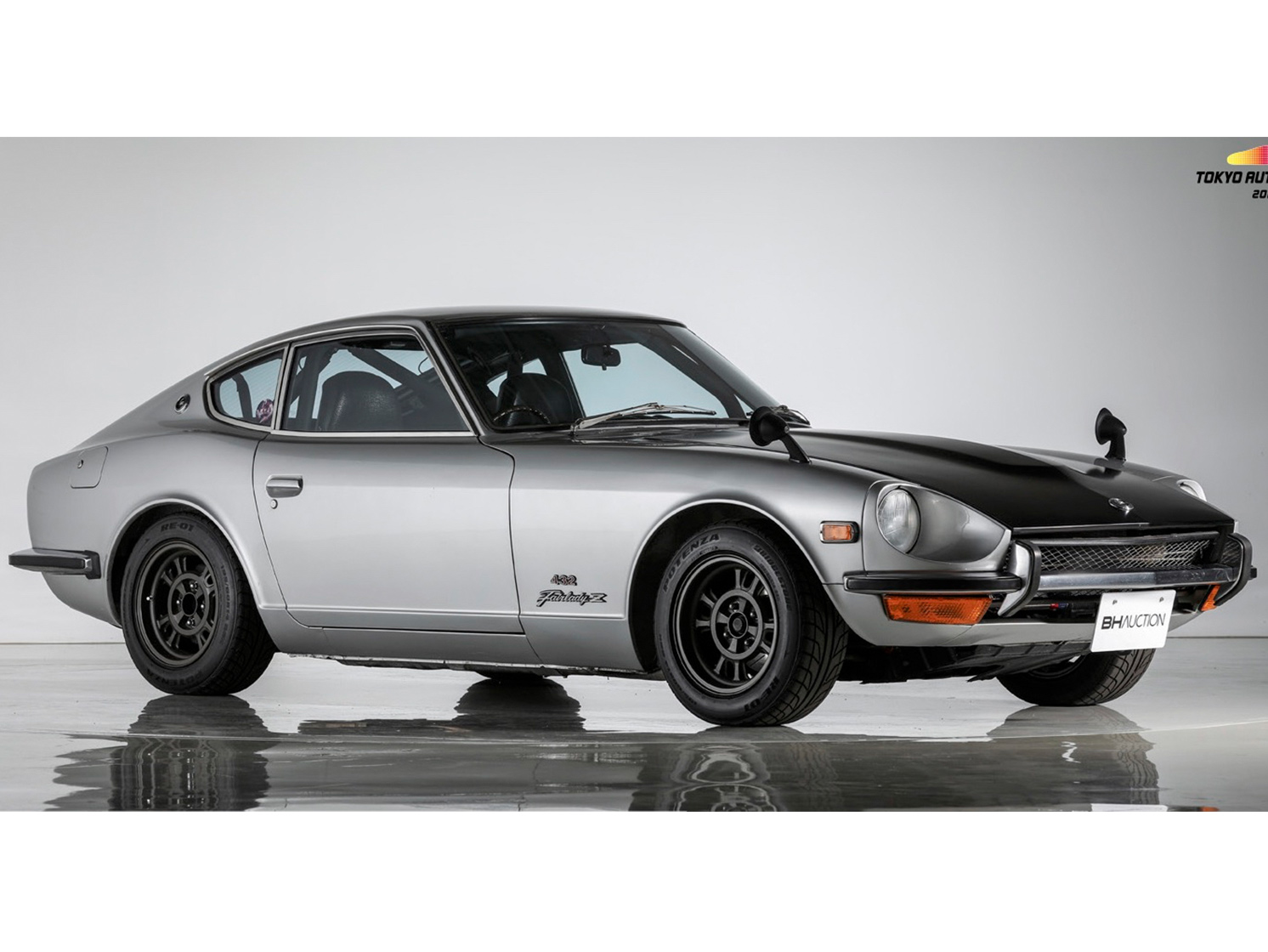 JDM lovers, rejoice! On January 11, BH Auction will hold its second annual auction ahead of the Tokyo Auto Salon. Increasing its lot count from 16 last year to 50 this time around, BH shouldn't have a problem eclipsing last year's total sales of $4.05 million.
A number of important modern race cars will cross the block, along with European sports and exotics and numerous JDM cars rarely seen on our side of the Pacific. Here are five cars of particular interest.
2002 Nissan Skyline GT-R V-Spec II Nur
The most enticing of the JDM forbidden fruit, the R34 Skyline is without a doubt one car that has American enthusiasts chomping at the bit to get their hands on. For the one or two people who aren't keeping track, we only have five years to go. For now we have this Millennium Jade unicorn to salivate over.
While the R34 Skyline is a special car on its own, the V-Spec II Nur turns the already good GT-R up another notch. Most notably, the standard RB26DETT engine was upgraded to the desirable N1 specification with a reinforced block, pistons, rods, twin ball bearing turbos, improved oiling, cooling and more. This car represents one of the most sought after R34 GT-R's out there. The 4000-kilometer example is expected to fetch between $175,000–$230,000. The nagging question is, where will values on these cars be when they're finally available here?
1995 BMW 320ST
One of the highlighted race cars is this amazing BMW 320ST. Developed to compete in the STW racing series and fitted with the S42 race engine, this BMW works car has an impressive overall race history. It placed first at the 1995 24 Hours of Nürburgring and first again at the 1996 and 1997 24 Hours of Spa. Very few of these cars exist making this a perfect addition to any serious modern race car collection. This one carries a pre-auction estimate of $230,000–$277,000.
1972 Nissan Skyline GT-R
This is where it all began. The Hakosuka Skyline. The GT-R was fitted with Nissan's legendary S20 engine, derived from the GR8 engine from the R380 race car. Tie in the fact that the GT-R was highly successful in the period in the touring car circuit, the Hakosuka has some serious credit to its name. In the U.S., GT-R Coupes sell at auction anywhere from $176,000–$242,000. This unrestored example is one of five Hakosuka GT-Rs in the BH sale and is expected to fetch $166,000–$203,000.
1971 Nissan Fairlady 432
Without a doubt, the Fairlady 432 is the ultimate early Z-car. The combination of Nissan's well-balanced S30 chassis and powerful 2.0-liter S20 engine from the Hakosuka GT-R has made these among the most desirable Nissans out there. An estimated 420 examples were produced for the Japanese market. Only three examples have ever been offered at auction in the U.S., with prices ranging from $170,500–$253,000. This example is expected to bring $138,000–$194,000. If Tokyo is a bit too far, another one will be offered the following week in Scottsdale, Arizona.
1959 Mitsubishi Jeep CJ
Post World War II, the advantages of producing a small 4×4 multi-purpose vehicle for the civilian market was all too clear. Just after the war's end, Willys began to produce the Jeep for the American market. Not too long after, the Land Rover was introduced to the UK. The Japanese market was not without demand for a Jeep-like vehicle as well. The main obstacle remained the Japanese Government's policies protecting domestic industry prohibited import of the Willys.
In 1953, Mitsubishi began to import and assemble Willys CJ-3As, labeled as Mitsubishis for domestic sale. This later transitioned to domestic production of the CJ by Mitsubishi. Estimated at $16,600–$23,000, this is a bit higher than what a standard Jeep CJ would sell for in the U.S., but it is helped by a rare single-digit number plate. The Mitsubishi CJ proves without a doubt that everyone loves a Jeep, no matter where you live.