This stripped-down split-window fuelie could be the perfect '63 Corvette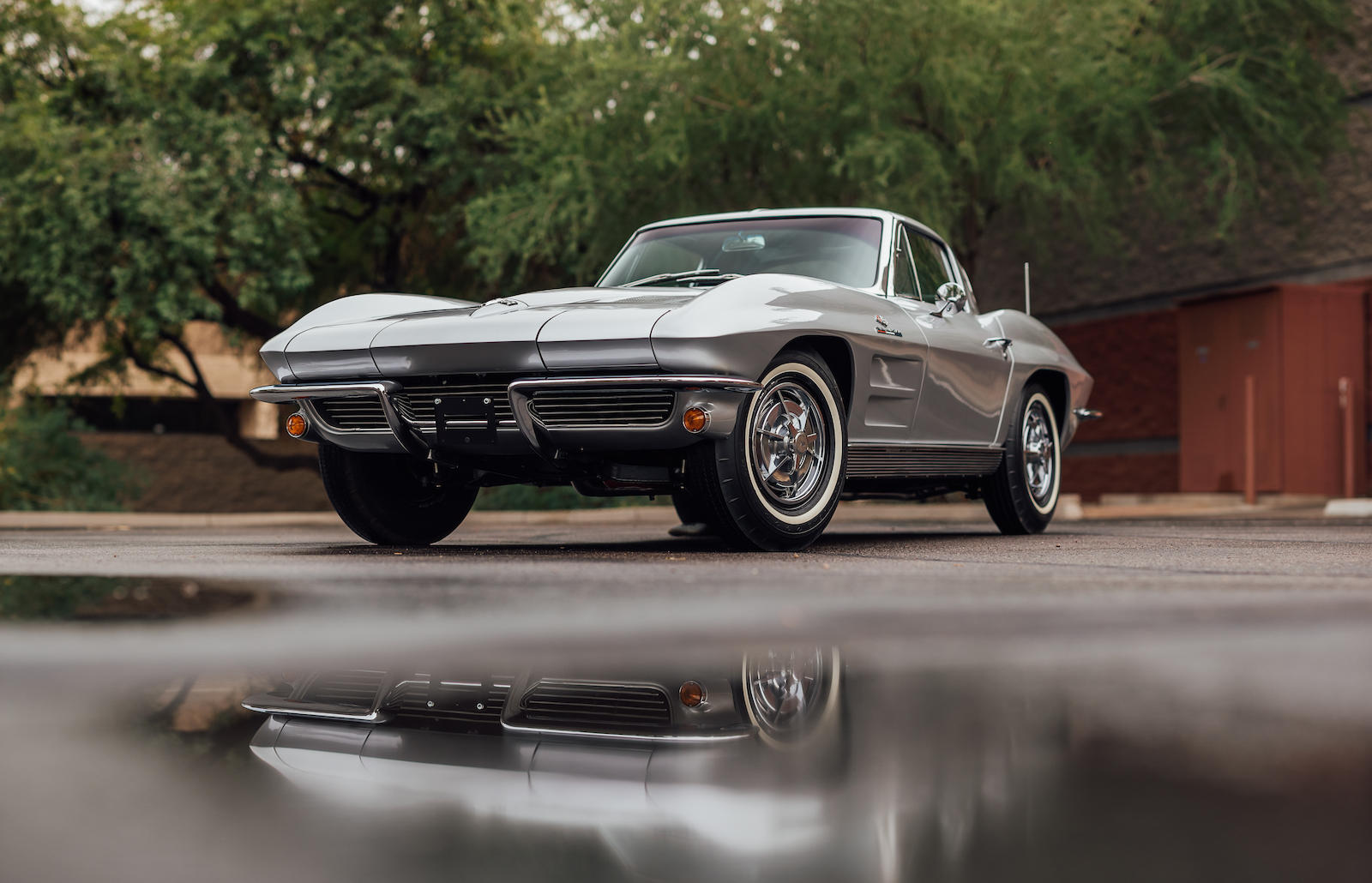 The 1963 Chevrolet Corvette coupe is hailed by many Corvette lovers as the high-water mark of America's sports car. The first year of the Sting Ray marked the first use of hidden headlights, independent rear suspension, and a fixed roof. It was most notably the only year where Chevrolet designers got their way and put the characteristic split rear window into production, making the 10,594 sold the most stylistically desireable of the 1963-1967 Sting Ray models.
Any Split-Window Corvette would be a welcome addition to a collection, but this example, coming up for auction in Scottsdale on January 17th, has a particularly nice set of options (or lack thereof). With no air-conditioning, no power brakes, a four-speed manual, and the top engine offered, this is a no-nonsense machine that had nothing stopping its fuel-injected 327 cubic-inch V-8 from making the most of its 360 horsepower. Indeed, this would have been the ideal dragstrip Sting Ray for 1963.
It's fitting that arguably the best-looking Corvette body holds one of the best-looking Chevrolet engines. There's no mistaking the look of Rochester's fuel injection intake and the second generation of the induction system, with its finned aluminum top, is a crowd-pleaser. The L84 327 was rated at 360 horsepower in 1962 and 1963, using the famous "097" or "Duntov" solid-lifter camshaft. In 1964 the L84's rating was increased to 375 horsepower, making it the most power-dense engine in Chevrolet's lineup for decades to come.
Looking fantastic after a full restoration, Bonhams is expecting this Split Window to bring between $100,000-$160,000, right in line with a #2 or #3 condition car. We'll be watching to see how this one fares compared to an unrestored 327/300 1963 that sold in Scottsdale last year.