118 years ago, a magazine sold the first car you had to build yourself
Humans have been figuring stuff out on our own since the first time that one frustrated dude said to another, "I think there's a better way." Although it's impossible to identify that first "do it yourself" project, we can say with some certainty that the 1900 English Mechanic 3HP Two Seater was the first "build it yourself" vehicle available to average Joes like you and me—or more accurately, our great grandparents.
Of course, completing the car required time and patience, since (beginning in January 1900) instructions were disseminated in weekly installments through English Mechanic magazine, hence the automobile's name.
Rare and highly unusual, the oldest-known surviving 1900 English Mechanic 3HP Two Seater, is being offered at Bonhams' London to Brighton Sale on November 2. Pre-auction estimate is £65,000–£85,000 ($85,000–$110,000).
English Mechanic was a tuppenny magazine—meaning it cost two pennies—and one of the earliest popular British motoring magazines. In 1900, it began publishing a series called "A Small Motor-Car and How to Build It." According to Bonhams, the series was released over 31 weeks and "ranged from engine drawings to cylinder cast patterns, everything a young motoring enthusiast needed to build their very own vehicle."
Not surprisingly, the instructions were amended as the author discovered flaws while building his own car. He remained anonymous for months, but at the beginning of August he revealed himself to be 29-year-old engineer Thomas Hyler-White.
Bonhams says this particular 3HP Two Seater was discovered in a field in 1921, with a tree growing through the chassis. At the time, the car "was assumed to be a Benz, thanks to its single-cylinder engine, and was entered under that name in the London to Brighton Run in 1928." It was unable to complete the '28 Run but managed to finish the next two years. In the meantime, the owner became convinced that the car was not a Benz but instead was from the French marque Hurtu—until an actual Hurtu was discovered and the two did not match. The car's identity remained a mystery until the 1950s, when it was finally—correctly—identified as a do-it-yourself vehicles from English Mechanic.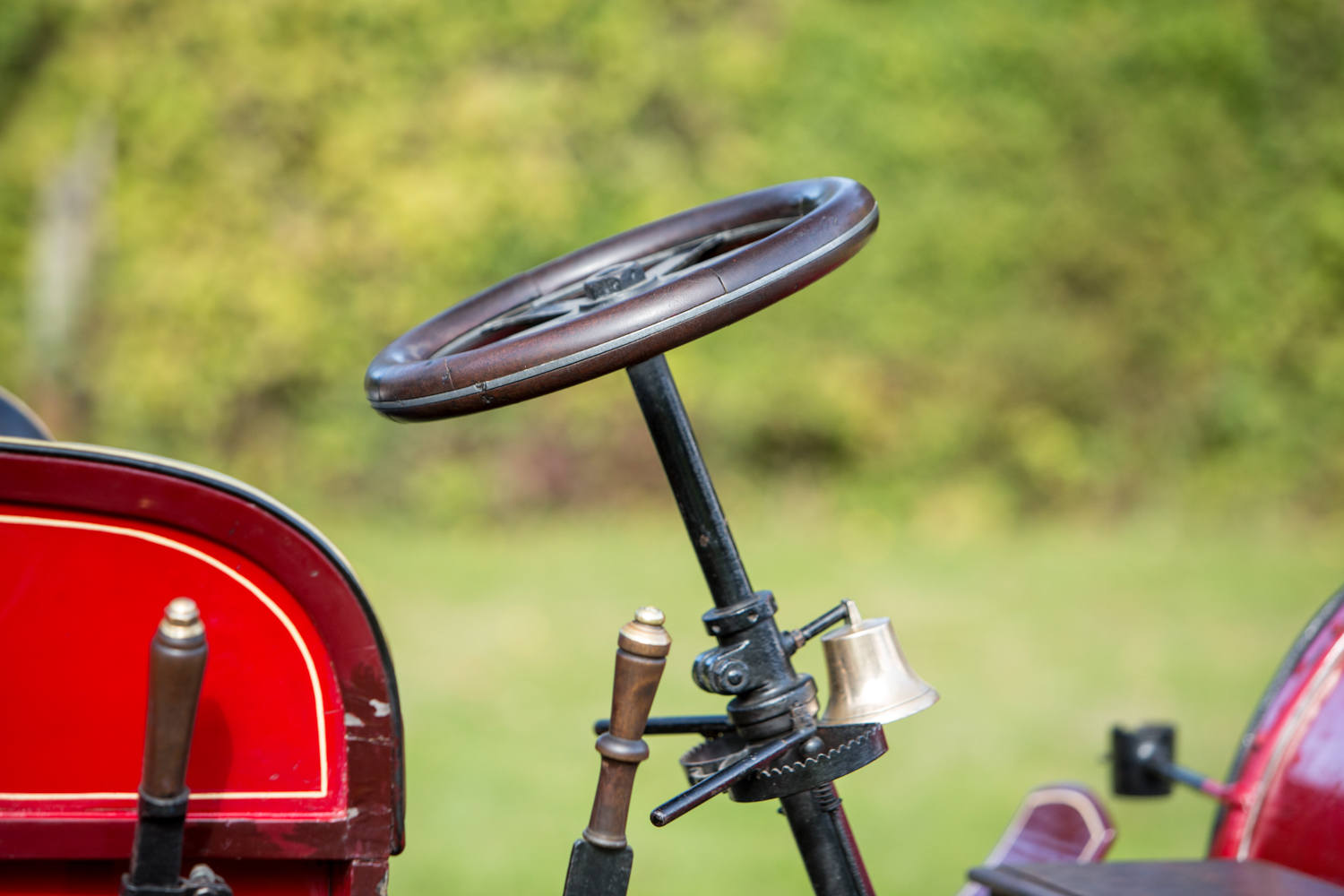 After receiving a complete restoration, the Two Seater was acquired in the 1960s by the current owner's father, who drove it in the Run every November. During the 1972 Run, the owner had a chance meeting with an 85-year-old mechanic who had been a boyhood friend of none other than Thomas Hyler-White, the man behind the car's magazine stories and instructions. He confirmed that this indeed was a rare English Mechanic car.
"We built our own bicycles before the turn of the century," the man recalled, "and Hyler-White managed to create a steam engine for his."
Hyler-White's curiosity, imagination, and ingenuity led to the 1900 English Mechanic 3HP Two Seater, the world's oldest DIY motor car. (*Some assembly required.)