8 killer cars and trucks from the cringe-worthy "Super Hybrid"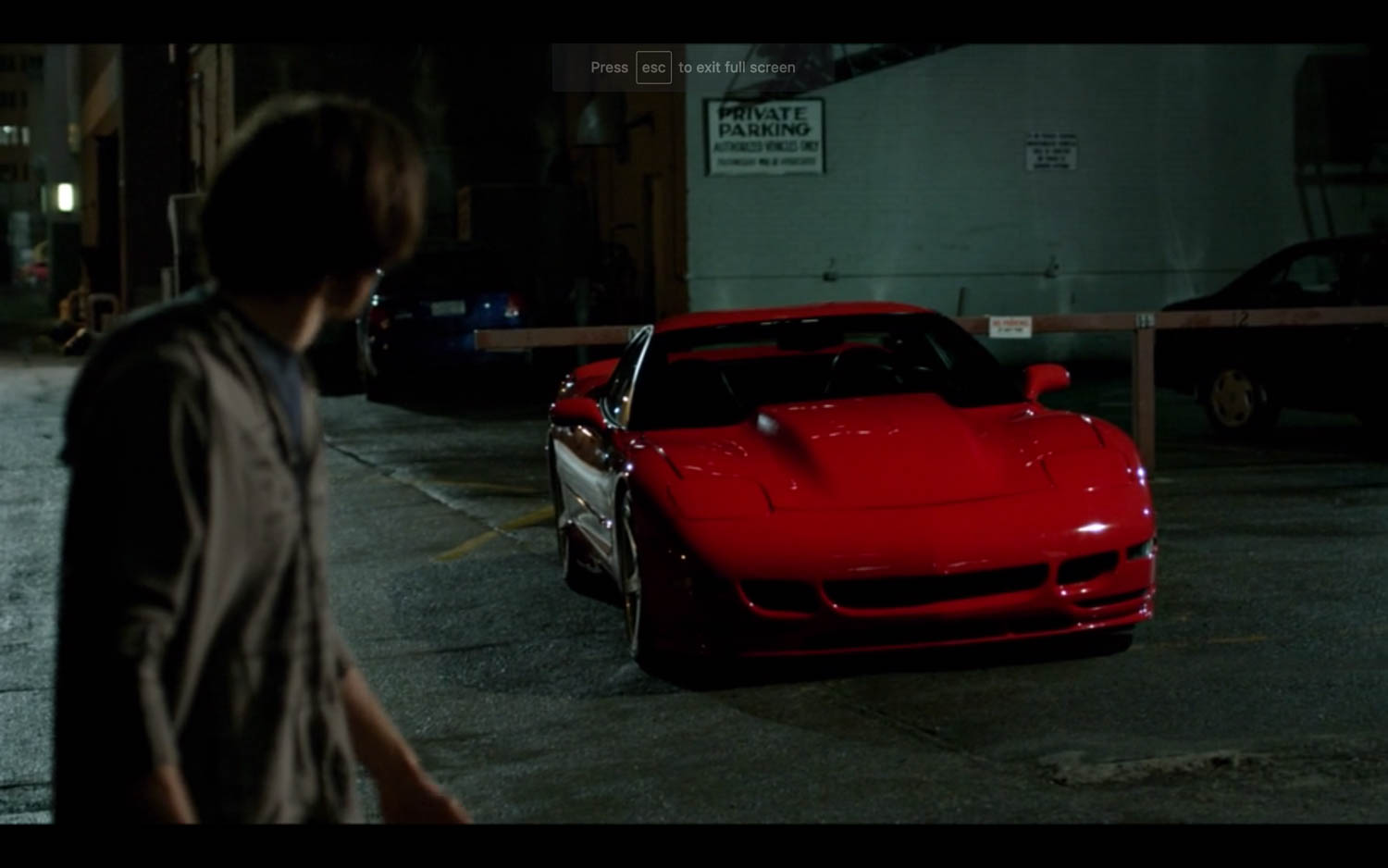 If you want a jump start on Halloween and don't mind suspending your finer cinematic tastes, sit down to this unashamedly horrible killer car movie: Super Hybrid (2011). To whet your appetite for this frivolous flick, check out this list of terrifying cars that would make Christine blush.
If we're technical about it, Super Hybrid isn't even a killer car movie; it's a killer squid movie. "It changes. Like a shapeshifter," explains one character. Sure. The cars (and trucks) with murderous intent are animate, as one character sagely deduces, running her hand over the '76 Nova's fenders: "It doesn't feel metallic." Well, the Nova's paint is matte. "But it's not fiberglass," she puzzles. Then things get really dicey—"There's no bondo!" Gotta be a squid-car. Duh.
The shape-shifting repertoire of this exotic creature is limited, apparently, to American makes and models in between the late '60s and the turn of the century. It's like organic Transformers… sort of.
The models listed below are inoffensive enough, but packed with hoods full of slimy, squelching, shrieking tentacles, we're left with this shockingly appropriate quote from the movie: "Where did it come from, and what the hell is it doing in my garage?"
Nobody in the killer car universe saw a Nova coming. Quentin Tarintino established the innocent compact's niche in the film industry with Death Proof, and it's safe to say that Super Hybrid capitalizes on exactly nothing that made Tarantino's movie captivating: badass stunts, compelling characters, and visibly lit scenes. The two-bar grille bolted onto this Nova's fascia is a far cry from the Nova SS's cross-hatched piece, but with the addition of matte black paint, the car succeeds in being ominous for entirely tentacle-related reasons.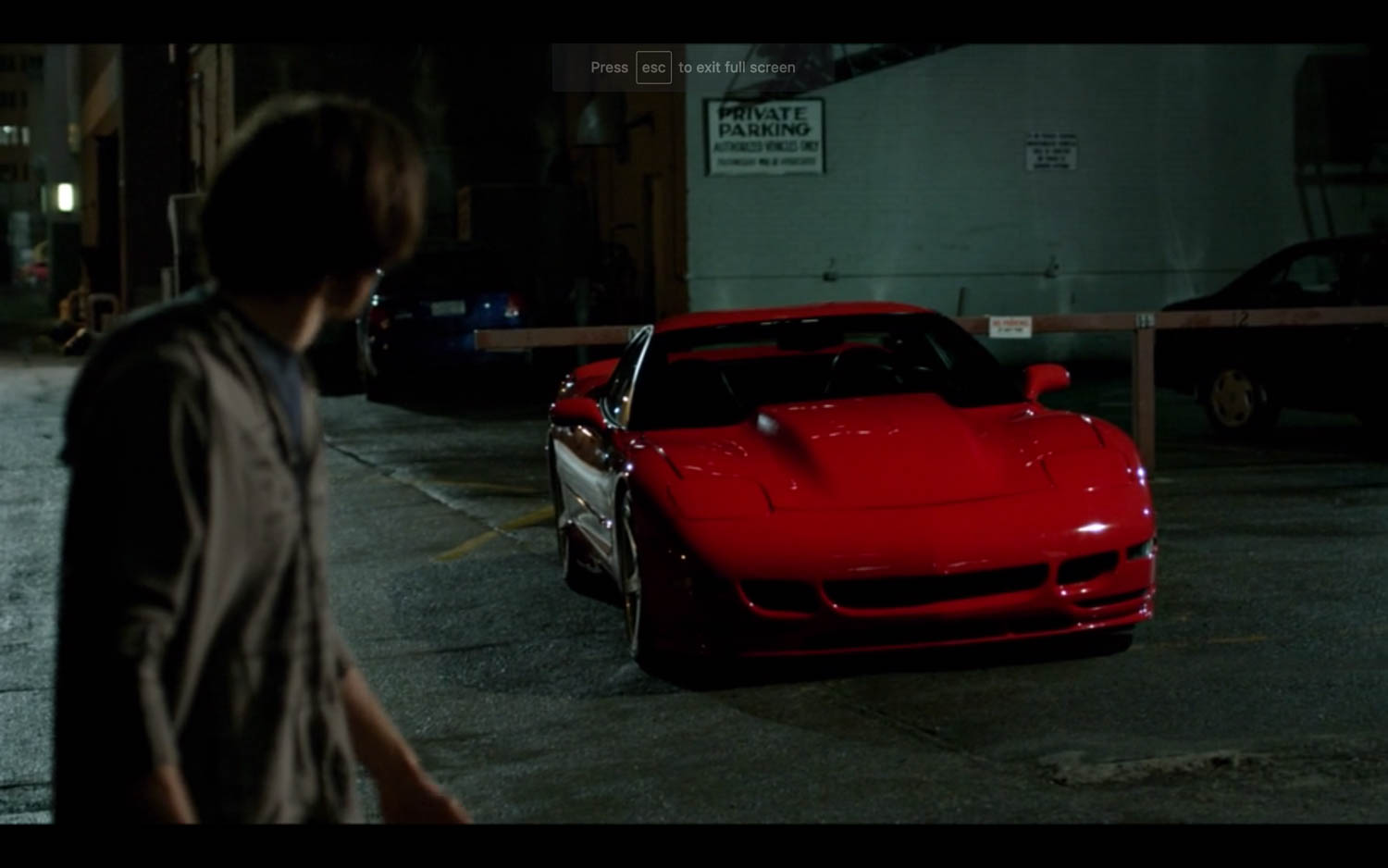 We… don't know where this front fascia treatment came from, but the three-part vents give some seriously tacky vibes. Moral quandaries aside, we'd be tempted to take this C5 Z06—that fatally tempts two young males into almost stealing it—back to the garage for some more flattering body work.
Fun fact: the 1969 model year of this Continental gives it a legitimate claim to the "hybrid" title, squid-Super-Hybrid status entirely aside. For much of the 1960s, Lincoln Continentals retained the same chassis layout with only subtle changes. For 1969, however, the Mercury-Edsel-Lincoln-based engine was tossed out in favor of the all-new Ford 460-cubic-inch, 365-horsepower V-8, which, mated with a then-outdated chassis, earned the "hybrid" nickname. Assuming you land yourself a squid-free version, '69s are quite collectible these days.
This is no ordinary 1973 Mercury Marquis. Instead, it's a four-door Colony Park six-passenger station wagon equipped with spectacularly fake wood paneling. Oh, and it's possessed by a shape-shifting squid. Almost forgot that part. (Not a factory option.)
This purple Chevrolet C10 is quite the drama queen in the hands of the possessing squid-creature. The truck hunkers down menacingly over its front axle while pursuing a rather alarmed young lady, losing five or six inches just for the sake of dramatic effect. It also displays that most unforseen behavior of killer cars—pursuing a victim into a house.
And, of course, could we have a horror movie without some sort of plastic sheeting? The C10 checks that box by playing peek-a-boo with another victim. And, similar to the automotive star of The Car, the truck allows itself generous time for a burnout—apparently, a literally deafening burnout. Then, it pursues another victim by crawling along a wall at a 45-degree angle. Subtlety is not the name of this game.
This Charger gets in the spirit of spooky season by creeping around and breaking through barricades draped in a sheet… like a six-year-old dressed like a scary ghost. This venerable icon of American muscle nudges underneath "Ramp Closed" signs strung on single chains and crawls over spike strips with no effect. Brushing under dinky chains doesn't exactly scream rebel, homicidal American muscle car or not. The self-healing tires are pretty cool, though.
Survival tip: truck-possessing squids are flammable. (Please let us know if and how in the world this tip actually saved your life.)
1998 Dodge Durango
The final possessed vehicle of the film is this police-liveried Dodge Durango, which carries the squid to meet its grisly end, impaled on spikes at the bottom of an elevator shaft and crushed by a Ford station wagon. Death by Taurus is an ignominious end, indeed.
Feel free to pursue your automotive and cinematic bliss this Halloween—and then, just maybe, get a head start on Thanksgiving. I'm thankful my car is not possessed by an evil squid…