Car names and their creators
We all know Henry Ford, the Dodge brothers, Enzo Ferrari, and Karl Benz were the namesakes for their brands, but what's a Fiat? Or what about Acura and Lexus? Where do these names come from?
Many of these automotive brands have been in our nation's vernacular for over 100 years, but the continuous generational shift and the recent influx of young car collectors into our sphere have made it even more important to look back and remember how we got here. So we've put together this list of car companies and the history of their names.
Acura
Best known for its NSX supercar, as well as the Integra Type R hot hatch, Honda's premium brand began in 1986, and Acuras are only marketed in North America. The name Acura was created by Namelab in San Francisco, California, and is derived from "acu," a form from Latin, meaning mechanically precise or executed with precision.
Alfa Romeo
Founded in 1910 by Frenchman Pierre Alexandre Darracq in Milan, Italy, this legendary marque began as Anonima Lombarda Fabbrica Automobili, which translates to Lombard Automobile Factory Company or A.L.F.A. It became Alfa Romeo when entrepreneur Nicola Romeo took control of the company in 1915.
Bentley
W.O. Bentley founded his car company in 1919 in Cricklewood, North London, where he and his brother, H.M. Bentley, were selling cars from French automaker Doriot, Flandrin & Parant (D.F.P.). The first Bentley rolled out of the factory in 1921 and the brand quickly began racing, first at Brooklands in the UK, Indianapolis, and then Le Mans, where it scored victories in 1924, 1927, 1928, 1929, and 1930.
Buick
David Dunbar Buick created the first overhead-valve engine in 1902 and then incorporated his car company in Flint, Michigan, the following year. Buick left the company in 1904, selling to the automaker James Whiting, who brought in William C. Durant, the man that would create General Motors. Today, Buick is GM's longest-existing brand.
BMW
Headquartered in Munich, Bavaria, and founded in 1916, BMW stands for Bayerische Motoren Werke, which is Bavarian Motor Works in English. The company began creating aircraft engines, which it produced until 1945. Some contend that heritage is found in its Roundel logo portraying the movement of an aircraft propeller against a blue sky. This myth has been debunked, however, and it's now accepted that the Roundel's blue and white is a nod to the colors of the Free State of Bavaria. BMW built its first motorcycle in 1923 and its first car in 1928.
Cadillac
In 1701, Antoine Laumet de La Mothe Cadillac founded the city of Detroit. Two hundred and one years later the Cadillac Car Company was founded by Henry M. Leland in that city. The first Cadillac was introduced at the New York Auto Show the following year. Interestingly, Leland would go on to found Cadillac luxury rival Lincoln in 1917.
Chevrolet
In November 1911, William C. "Billy" Durant, who had been forced out of General Motors, launched the Chevrolet Motor Company. He named it for his partner, famed race car driver Louis Chevrolet, and the first Chevy was built in 1912. Chevy's bowtie logo first appeared in 1913 and Chevy became part of GM in 1916, when Durant regained control of the company.
Chrysler
Founded on June 6, 1925 by Walter P. Chrysler in Detroit, the automaker was first building affordable cars with powerful engines. Early models were named for their top speed, including the Chrysler 58 and 72, and in 1926 Chrysler launched the luxurious Imperial against established upscale brands like Cadillac, Packard, and Peerless.
Dodge
Successful in the bicycle business, Ransom Olds hired Brothers John Francis Dodge and Horace Elgin Dodge to produce engines for his new curved-dash Oldsmobile in 1901. The brothers went on to build engines, transmissions, and axles for Ford. A decade later, the Dodge Brothers Motor Company was founded in 1913 and debuted its first automobile.
Ferrari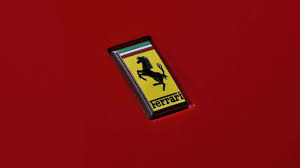 Enzo Ferrari was born February 18, 1898 in Modena, Italy, the same city in which in 1929 he would establish Scuderia Ferrari, the company that prepared race cars for wealthy gentleman drivers. In 1943, the Ferrari factory moved to Maranello, where it remains today, and the first Ferrari road cars were built in 1947. Today Ferrari's "Prancing Horse" logo, which was derived from Italian Air Force ace Count Francesco Baracca, a World War I hero who used to paint a horse on the side of his planes, is one of the most recognized in the world.
Fiat
Fiat is an acronym. In Italian, the letters stand for Fabbrica Italiana Automobili Torino, which in English translate to Italian Automobiles Factory, Turin. It was founded on July 11, 1899 by a group of investors including Giovanni Agnelli, who led the company until his death in 1945. John Elkann, grandson and chosen heir of his grandfather Gianni Agnelli, chairs Fiat today. The first Fiat plant opened in 1900. By 1910 it was Italy's largest automaker.
Ford
Hopefully, we don't need to go into detail here. The name comes from the father of the Model T, which made owning a motor car affordable for the other 99 percent. And the T is just one example of Henry Ford's genius.
General Motors
Founded on September 16, 1908 in Flint, Michigan, by Buick owner William C. Durant, the General Motors Corporation would soon add Cadillac, Oakland, Chevrolet, and many others to its list of brands. GM would grow to become the world's largest automaker by 1931, a title it held until 2007.
GMC
Max Grabowsky and his brother, Morris, started the Rapid Motor Vehicle Company in 1902 and developed some of the industry's first commercial trucks. General Motors acquired Rapid Motor in 1909, and in 1911 GM bought the Reliance Motor Car Company. The two were merged and the name was changed to the General Motors Truck Company. GMC Truck first appeared on vehicles in 1912.
Honda
The Honda Motor Company was formed in September 1948 in Hamamatsu, Japan, by Soichiro Honda and Takeo Fujisawa. A year later it introduced its first motorcycle, and Honda's first production automobile, the T360 mini pickup truck, went on sale in August 1963. Soichiro led the company until 1973 and began importing vehicles to the U.S. in 1959.
Hyundai
Hyundai (which rhymes with Sunday) is a Korean letter that translates to "modernity" in English. Its first model, the Cortina, was released in cooperation with Ford in 1968. The company's roots started in 1947, when Chung Ju-Yung established the Hyundai Engineering and Construction Company. Twenty years later, the Hyundai Motor Company was founded in Seoul, South Korea.
Infiniti
Launched in 1989, Infiniti is Nissan's luxury brand, know for cars and SUVs including the Q45 and G35. Infiniti sales were limited to North America until 2008. The name is a play on the word infinity, an unlimited extent of time, space, or quantity…boundlessness.
Jaguar
Motorcycle enthusiast Sir William Lyons was from Blackpool in south England. In 1922, he co-founded the Swallow Sidecar Company there with riding buddy William Walmsley. In the late 1920s, the company began building stylish rebodied versions of the little Austin Seven and the car business stuck. In 1931, the two began selling the SS1 sports car, and two years later they changed the name of the company to SS Cars Ltd. For obvious reasons, that name was no longer appropriate after WWII, and the company became known as Jaguar.
Jeep
In July 1940, the U.S. military was shopping for a "light reconnaissance vehicle" to succeed the Army's modified Model T Fords and motorcycles. After testing, Willys-Overland's Willys Quad was chosen and became the MA—and later the MB—but the world came to know it as the Jeep. First orders arrived in 1941, which is why you see that number plastered and branded all over modern Jeeps. More than 75 years later, the origin of the name still remains unclear. Some say it came from the slurring of the letters "GP," the military abbreviation for "General Purpose." Others say it was named for a popular Popeye cartoon character named Eugene the Jeep.
Kia
In 1944, Kia Motors Corporation was founded in Seoul, South Korea, as a manufacturer of steel tubing and bicycle parts. It produced Korea's first bicycle in 1951, and 11 years later Kia produced Korea's first truck, the K-360. According to the company, the word Kia has origins in the Chinese language with the first syllable "Ki" meaning "to arise or come up out of." The second part of the word, "a," refers to Asia. Kia, then, means to rise or come up out of Asia.
Lamborghini
It's a car culture legend that has been told so many times it has become historical record. Tractor magnate and industrialist Ferruccio Lamborghini was unhappy with his Ferrari, so he called Enzo Ferrari to complain. When Enzo brushed him off he decided to build a better Italian sports car. Headquartered in Sant'Agata Bolognese, Lamborghini introduced its first model, the V-12-powered 350 GT, at the 1963 Turin Motor Show.
Land Rover
Influenced by America's Jeep, Maurice Wilks, chief designer at Rover, shaped the original Land Rover in 1947. It began as Rover's product line of off-road vehicles to be sold for military, service, and eventually civilian use. As a company, Land Rover has existed since 1978; sales in America began in 1987.
Lexus
Toyota's luxury brand was introduced in 1989 and the origins of the name are unusual. Lippincott and Margulies, an image consulting firm, came up with 219 possibilities, and Alexis was an early front-runner for the brand's name. After some discussion, it was modified first to Lexis and then to Lexus, "because it sounded more luxurious and high tech." According to Lexus, the name has no specific meaning.
Maserati
Alfieri, Ettore, Ernesto, and Bindo. Meet the four Maserati brothers who founded the fabled car company in Bologna, Italy, in 1914. Around 1920, another Maserati brother, Mario, who was a painter and artist, drew inspiration from Neptune's statue in Bologna's Piazza Maggiore, to create the company's trident logo. The design's red and blue are the colors on Bologna's banner.
Mazda
Mazda began as cork maker Toyo Cork Kogyo Co., which was founded in Hiroshima, Japan, in 1920. Its first production vehicle was a three-wheeled truck called the Mazda-go in 1931. Car production began in 1960 with the air-cooled 16-horsepower R360 Coupe. "Mazda" comes from Ahura Mazda, the god of harmony, intelligence, and wisdom—from the earliest civilization in West Asia. The company was renamed Mazda Motor Corporation in 1984.
McLaren
Bruce McLaren, a 26-year-old racer from Auckland, New Zealand, had been in the UK for five years when he founded Bruce McLaren Motor Racing In 1963. McLaren was the lead driver for the Cooper Grand Prix team, but he wanted to develop and race his own sports cars. Today the company has won five Can-Am titles, three Indy 500s, the Le Mans 24 Hours, and eight Formula 1 Constructors World Championships. The company's first road car was the 1969 M6GT homologation special, but its most significant production vehicle is the revolutionary McLaren F1 supercar, built from 1992–98.
Mercedes-Benz
On January 29, 1886, German Karl Benz submitted a patent application for the world's first automobile, and his company, Benz and Co., began production soon after. Also in Germany, inventors Gottlieb Daimler and Wilhelm Maybach created the Daimler Motors Corporation and began building cars in 1892. The first Mercedes, a 35-hp hot rod of sorts named for the 11-year-old daughter of car owner Emil Jellinek and engineered by Maybach, dominated France's "Nice Race Week" in March 1901 and DMC legally registered the Mercedes name a year later. After years of cooperation, the two companies merged in 1926 and began building Mercedes-Benz automobiles, continuing to use the famed three-pointed star logo which first appeared in 1910.
Mini
Sir Leonard Lord, of the Morris Company, challenged his top engineer, Alec Issigonis, to create a small, fuel-efficient and very affordable car capable of carrying four adults. Issigonis pushed the wheels out to the corners and turned the engine sideways to create more interior space, and the Mini—aptly named for its diminutive size—first went on sale in 1959.
Mitsubishi
According to the company, "Mitsubishi" is a combination of the words mitsu and hishi. Mitsu means three. Hishi means water chestnut, and the Japanese have used the word for a long time to denote a rhombus or diamond shape, which is reflected in the automaker's three-diamond logo. The origin of Mitsubishi goes back to 1870, when founder Yataro Iwasaki started a shipping firm with three aging steamships. It built its first car in 1917.
Nissan
In 1911, Masujiro Hashimoto founded the Kwaishinsha Motor Car Works in Tokyo and became Japan's first automobile manufacturer. DAT, the company's first car, arrived in 1914. The name arose from combining the initials of three men who invested in Kwaishinsha: Den, Aoyama, and Takeuchi. It produced the first Datsun in 1931 and became the Nissan Motor Co. in 1933. Nissan was the Tokyo Stock Exchange abbreviation for Nippon Sangyo, the holding company of the new owner. It began importing cars to America in 1958.
Porsche
Ferdinand Porsche began creating cars in 1900, and in 1906, at 31 years of age, he became the chief engineer at Daimler. In 1931, he set up his own engineering firm in Stuttgart, Germany, where the company headquarters remains to this day. Three years later, the German government hired him to create the Volkswagen Beetle. After the war, Porsche and his son, Ferdinand ("Ferry"), created the 356 sports car, which would launch it into the automaker we know today.
Ram
First used on Dodge trucks from 1981 to 2009, the Ram name dates back to the Ram hood ornament first used on Dodge vehicles from 1932–54, as well as the successful factory-backed Ramchargers drag racing team of the early 1960s. Ram Trucks became its own brand in 2010.
Rolls-Royce
In 1906, Henry Royce, a successful British engineer, and Charles Rolls, owner of one of the UK's first motor car dealerships, agreed to sell cars under the name Rolls-Royce. The following year, the Silver Ghost was declared "the Best Car in the World" after it traveled from London to Glasgow 27 times, covering 14,371 consecutive miles and breaking the world record for a non-stop motor run.
Subaru
In 1953, Fuji Heavy Industries Ltd. was created as an aircraft manufacturing, sales, and maintenance company. In 1958, it launched its first car, a small, air-cooled, two-stroke, rear-engine vehicle with suicide doors called the Subaru 360. The name Subaru is Japanese, meaning "unite," but it's also a term for a cluster of six stars in the Taurus constellation, named "Pleiades" by the Ancient Greeks, which is reflected in its logo.
Tesla
Elon Musk's car company was founded in 2003 in San Carlos, California, and has emerged as the world's best-known maker of premium all-electric vehicles. The automaker is named for Serbian-American inventor, futurist and engineer Nikola Tesla, who created the induction motor that ran on alternating-current (AC) power in 1887. Tesla received roughly 300 patents over his career and died in 1943 at the age of 86.
Toyota
Kiichiro Toyoda founded the Toyota Motor Corporation in Japan in 1937 as a spinoff of his family's successful Toyoda Loom Works. The family name was spelled differently for the company because it takes eight strokes to write Toyota in Japanese, a number thought to bring luck and prosperity. Toyota cars first entered America in 1958 and today Akio Toyoda, grandson of the founder, is the company president.
Volkswagen
Volkswagen was founded on May 28, 1937 in Berlin, Germany, and made Wolfsburg its headquarters. The name Volkswagen means "the people's car" and reflects Adolf Hitler's desire for a cheap and affordable automobile for the masses that would populate the road network known today as the autobahn. The first and most successful Volkswagen, the Beetle, was rear-engined, air-cooled, affordable, and robust. Designed for the German government by Ferdinand Porsche in 1938, the original Beetle remained in production until 2003 and became one of the world's most popular cars. The new Beetle arrived in 1997 and remains in production today.
Volvo
Volvo is Latin for "I roll." The Swedish automaker was created on April 14, 1927 in Gothenburg by Assar Gabrielsson and Gustaf Larsson. That year, the two built their first car, and according to the Volvo Owner's Club, "the ancient chemical symbol for iron, a circle with an arrow pointing diagonally upwards to the right, was adopted as a logotype." The first Volvos arrived in America in the mid-1950s.